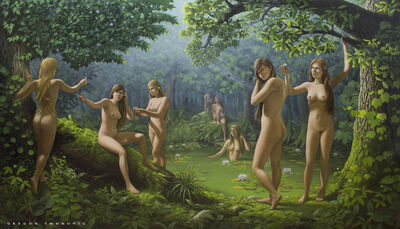 Balanis is one of the Hamadryades (a group of Dryad nymphs  in the forest near Oxylosis).  Balanis is the Hamadryad of acorn-bearing trees such as the holm and prickly-cupped oaks in the forest near Oxylos.
Parents
Hamadryas (mother) & Oxylos (father)
Siblings
Write the second section of your page here.